CQC Registration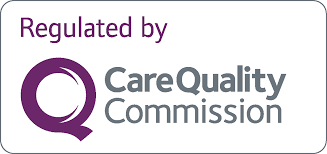 All of our Connect Prescription Services are registered with and regulated by the Care Quality Commission (CQC)
The Care Quality Commission (CQC) is the independent regulator of health and social care in England.
The role of the CQC is to make sure that Health and Social care services provide people with safe, effective, compassionate, high quality care and they encourage care services to improve.
Our CQC registration reassures people that both our nursing services are monitored, inspected and regulated by the CQC. The standards of care we provide will be rated on and any necessary action will be taken, if required.
The CQC inspection consists of visiting services, having the opportunity to talk to staff and people who use services. Carrying out site visits allows the CQC inspector to observe care and look at people's records and how their needs are managed.
If you are a patient, you should ensure that the care you are given is provided by a CQC registered organisation.
Our Connect service:
Offers specialist care to enable people, supported by us, to achieve their optimum state of health and well-being
Treats all people supported by us, and all people who work for us, with the utmost respect at all times
Treats all information relating to those who use our service in a confidential manner
Our CQC Registered Provider, Nominated Individual and Registered Manager
Registered Provider
Connect Prescription Services
Unit 1, Phoenix Centre,
Millennium Way West,
Nottingham,
NG8 6AS
Nominated Individual & Registered Manager
Jacqueline Jane Brill
Head of Clinical Services
Connect Prescription Services
Unit 1, Phoenix Centre,
Millennium Way West,
Nottingham,
NG8 6AS
To view our CQC Registration:
https://www.cqc.org.uk/location/1-5928450379