Welcome to our August newsletter.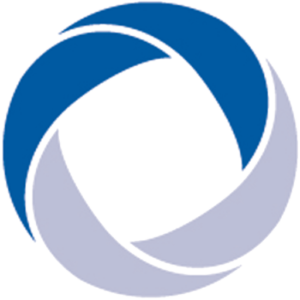 National Sandwich Day
Did you know August 6th is national sandwich day. On this day in 1762 it was reported The Earl of Sandwich asked for a meal between two slices of bread and thus, the sandwich was born.
We took a poll of our favourite sandwiches in NAMS and here were the top choices: BLT, Cheese and Onion, Mexican Chicken, Ham and Mustard and Tuna Crunch Why don't you have a guess when you next speak to our coordinators which one of these sandwiches is their favourite.
Online resources
Do you want to learn more about others living with Stomas? As well as support groups there are many other resources that can give you insights into living with a stoma.
There's lots of online resources that share experiences of living with a stoma. One of our favourites here is uncover ostomy.org which has been sharing positive stoma stories since 2009. The link is below if you want to take a look.
https://uncoverostomy.org/blog/
Kings Mill Stoma Care Team Open day
The Kings Mill Stoma care team are holding an open afternoon on;
Wednesday 7th September 1pm-3.30pm
This will be held at;
Turner Church Hall,
Welbeck Road,
Mansfield Woodhouse,
Mansfield.
NG19 9JY
The team would love to see you there and you will have the opportunity to view a wide variety of products from different manufacturers. There will be refreshments available to purchase as well as a raffle where all proceeds will go to a local charity.
Stoma support groups
Would you like to be in touch with other individuals who may have shared the same experiences as you? The following groups all welcome new members and contact details are below;
Colostomy UK; Support – Colostomy UK – Supporting and empowering you
https://www.colostomyuk.org/support/
Ileostomy association We are strong – Ileostomy & Internal Pouch Association
https://iasupport.org/information-support/
Urostomy association. The Urostomy Association – Support & Information for patients and carers
https://urostomyassociation.org.uk/supporting-someone/how-we-can-help/
Connect Prescription Services Website
We will be posting live information on the service phone-lines on the website. There's information on how to order your prescriptions, frequently asked questions, and some useful contacts. The link to access this is below;
https://connectprescriptions.com/
Ways to Order
In addition to telephoning in your order you can also email your prescription when it is due. Simply confirm your details (Name, DOB, address) and the items required. We will process the request and respond to your email with confirmation of receipt. Please forward your request to;
Please be aware, if you are planning a holiday to order your supplies within plenty of time.
Our busy periods on the phone lines tend to be Monday all day and the first and third Wednesday afternoon of each month. Tuesdays after a bank holiday are also very busy and wait times on the phone may be longer. We apologise for any delay during these times.
Our quietest times on the phones tend to be our extended hours between 17.00-20.00 Monday and Wednesday and Saturday mornings between 09.00-13.00
Bank holiday closed dates 2022
Monday 26th December 2022
Tuesday 27th December 2022
Monday 2nd January 2023