Welcome to our July Newsletter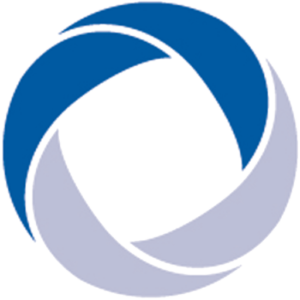 This month we are delighted to welcome Michaela to our nursing team.  Michaela qualified as a nurse in 1990 and stared her career on the hospital surgical wards and worked in secondary and primary care before finally getting her dream job in Stoma care at the City hospital in 2006. Michaela can't wait to start meeting you as she firmly believes in providing exceptional care and feels that she gets a lot back in return from building relationships with her patients.  In her spare time Michaela loves to socialise and her ideal night out would be sat outside enjoying a meal on a warm summer night with friends and family.
Carer Friendly Service
Connect Services NAMS are incredibly proud to announce that we have been awarded the Carer Friendly Service Pledge.  We have worked with the Nottinghamshire Carers Association to ensure the team are able to identify any patients or their families who may be carers and can offer support and referral to resources when needed.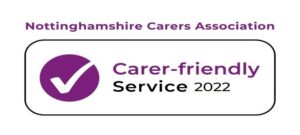 Stoma support groups
Would you like to be in touch with other individuals who may have shared the same experiences as you? The following groups all welcome new members and contact details are below;
Colostomy UK;  Support – Colostomy UK – Supporting and empowering you
 Ileostomy association  We are strong – Ileostomy & Internal Pouch Association (iasupport.org)
Urostomy association. The Urostomy Association – Support & Information for patients and carers
Connect Prescription Services Website
We will be posting live information on the service phone-lines on the website. There's information on how to order your prescriptions, frequently asked questions, and some useful contacts. The link to access this is below;
https://connectprescriptions.com/
Ways to Order
In addition to telephoning in your order you can also email your prescription when it is due. Simply confirm your details (Name, DOB, address) and the items required. We will process the request and respond to your email with confirmation of receipt.  Please forward your request to;
Please be aware, if you are planning a holiday to order your supplies within plenty of time.
Our busy periods on the phone lines tend to be Monday all day and the first and third Wednesday afternoon of each month. Tuesdays after a bank holiday are also very busy and wait times on the phone may be longer. We apologise for any delay during these times.
Our quietest times on the phones tend to be our extended hours between 17.00-20.00 Monday and Wednesday and Saturday mornings between 09.00-13.00
Bank holiday closed dates 2022
Monday 29th August 2022
Monday 26th December 2022
Tuesday 27th December 2022
Monday 2nd January 2023