NAMS November Newsletter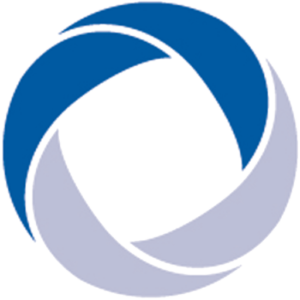 It's Christmas Season, the Christmas adverts are on and Christmas lights are starting to appear.  Connect Prescription Services will close on Friday 24th December and will reopen on Wednesday 29th December.  If your prescription would normally be due over this holiday period, we would encourage you to place you order by 13th December to ensure delivery by Christmas.
Meet the team
For December we would like to introduce you to Helen. Helen has worked with us as prescription coordinator for 5 years. Before starting here Helen had worked all over the country in a variety of jobs, from sales manager to a mechanics assistant. Helen never fails to keep us entertained with the numerous ways she tries to get out of work early! When not at work Helen can be found shopping and socialising.
New Hope Collections for the Philippines                                                                                                       
 In a recent Newsletter you will have read about the work the Nottinghamshire & Derbyshire IA is doing to support the New Hope Charity, who makes use of unwanted stoma products by redistributing them in the Philippines.
Since the article we have been contacted by many of you with your unwanted items and have amassed enough to ship a full crate oversees where they will be of much use. Whilst this is great news for the ostomates in the Philippines it does sometimes mean that there is unnecessary waste that is costing the NHS a lot of money.
So, whilst we are grateful for your donations, and are aware that sometimes it is unavoidable, we must ask that you take care in not ordering too much stock as this can lead to unnecessary costs within the NHS and as we all know, this is money that could be used elsewhere to save lives.
As a rule, we have been collecting several boxes at a time and the cost of the items we receive from each person almost always runs into several hundred pounds, and on one occasion last month the estimated total of products collected from one person was over £1520.
So, stop and think before ordering and make sure that you don't build up too much stock, especially if you are in the process of changing products.
To contact Nottinghamshire & Derbyshire IA about any donations please use the details below.
| | |
| --- | --- |
| Peter Lord | Nottinghamshire & Derbyshire IA |
| Newthorpe (NG16 2BD) | Radcliffe-on-Trent(NG12 2HZ) |
| 07484 338180 | 07877 710357 |
| | |
NAMS Survey and asking for your help       
Thank you to everyone that has completed and returned the NAMS survey.  We are overwhelmed by the response. 
One suggestion we loved was to include a piece in the newsletter for people to share their top tips for living with a stoma so, we are asking for your help.
If you have a hint or tip that you would like to share, please let us know.  You can tell us when you next speak to our coordinators or you can email us at   nnccg.nams@nhs.net
Improving Access
At NAMS we are continually trying to find ways we can improve our service experience for people with additional communication needs.
We are hoping to identify everyone who has a disability, language barrier or sensory loss and provide information in a format that is easily read and understood.
We want to make sure everyone can understand and contribute to their care decisions and improve outcomes and experiences for all our ostomates.
There are several ways in which we have started to develop our service to provide the best care possible.
4 team members have started BSL training
3 team members are training in Makaton
All service information can be provided in easy read format.
All information can be provided in any language including braille
A Hearing loop has been installed in the NAMS clinic room
The Colour schemes in clinic are dementia friendly
We offer a choice of translators using language line via the telephone or video link
We would really appreciate it if you can let us know of any additional communication needs you may have, and we would welcome any ideas for other ways we could improve the access to our service.
Local IA Events 2022
While it is some way off, we have already planned a calendar of events for the 1st quarter of 2022. We will alternate between face-to-face* meetings at the Nurseryman Pub in Beeston NG9 3AE and Zoom chats. (*Covid situation permitting)
All are welcome to join us. Contact Clare via nadia_events@iasupport.org for event details or Brigitte via nadia_chair@iasupport.org for more details on becoming part of Notts and Derby IA.
Our next Coffee & Chat sessions are:
January 15th             from 10:30 (Nurseryman)      
March 19th                 from 10:30 (Nurseryman)
Connect Prescription Services Website                                                                                                 
Connect Prescription Services announced the launch of our website in the March newsletter. This can be accessed via the following link: –
https://connectprescriptions.com/
We will be posting live information on the service phone-lines on the website. There's information on how to order your prescriptions, frequently asked questions and some useful contacts.
Bank holiday closed dates 2021/2022
Saturday 25th December 2021
Monday 27th December 2021
Tuesday 28th December 2021
Monday 3rd January 2022