NAMS Newsletter 2021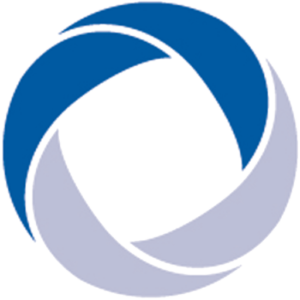 Welcome to your October Newsletter
Meet the Team
This month we are introducing you to our Prescribing Stoma Nurse Specialist Tammy.  Tammy joined Connect Prescription Services in January 2020.  She has a wealth of NHS experience, starting her career in the hospital setting then moving to primary care. Before joining us, Tammy had worked as a Nurse Manager and Long Term Condition Lead Nurse in General Practice. When not working here at Connect Tammy will be usually be found travelling to exotic and unusual destinations or rocking her socks off at live gigs.
NAMS Survey
Within the next few weeks, you should be receiving through the post a survey from us at NAMS, inviting you to take part in a short questionnaire to evaluate if we are meeting the needs of our service users.  Based on the feedback received from our 2020 survey we have made several changes to our service; this survey will help to capture if these have been effective and identify other areas that we can continue to improve.  This survey will take less than 10 mins to complete and we would really appreciate your feedback.
Becoming an IA One2One support buddy
Last month we shared with you some information about the Ileostomy and Internal pouch association and the support they can offer. Since then we have had some enquiries as to how people can volunteer for this fantastic support. .For anybody wanting to become an IA One2One support buddy then you can access training and guidance from the IA.  To be eligible you would need to be a full member of your local IA group, be 18 months post-op and recommended by a nurse or team member for the service. If you are interested you can become a member of IA using the link below:
Membership – Ileostomy & Internal Pouch Association (iasupport.org)
 Nottingham QMC Stoma Support Group meets face-to-face once again
A stoma support group has been meeting on the third Saturday of the month at QMC for more than 35 years. During lockdown we continued to meet online, and in the summer met outside at University Park. From next month we will be meeting inside once again. At present the group is unable to meet in the hospital. Our new venue will be at Beeston Fields Golf Club and we will meet at the usual time of 10am until 12noon on the third Saturday of the month. Dates as follows:
November 20th, December 18th, January 15th.  The December meeting will be followed by a Christmas lunch at the golf club.
If you would like to meet up in an informal setting and find out more about stoma products and how other ostomates cope, do join us for a chat and a cuppa. We look forward to catching up with long-standing members and to welcoming new faces. For more details contact Robin robinfford@gmail.com or tel: 07737 126800.
Connect Prescription Services Website
We will be posting live information on the service phone-lines on the website. There's information on how to order your prescriptions, frequently asked questions and some useful contacts. The link to access this is below;
Ways to Order & Reminder Calls
With the aim of improving and running a more efficient service, NAMS are now in the process of moving towards providing an outbound call service. This would involve members of the prescription coordinator team calling you at an agreed time, before your order is due, effectively acting as a reminder service. We will be offering this service on your next call. We hope this will reduce the queue and wait time on the phone for any queries and also reduce the risk of you running out of products.
Please be aware, if you are planning a holiday to order your supplies within plenty of time.
You can also email your prescription when it is due. Simply confirm your details (Name, DOB, address) and the items required. We will process the request and respond to your email with confirmation of receipt.
Please forward your request to nnccg.nams@nhs.net
Top Tip
Did you know at NAMS we are open until 8pm on Mondays and Wednesdays. We also open Saturday mornings 9am -1pm.  It may be worth remembering this when calling our service so you can avoid the busier periods of Mondays or Wednesday afternoons.
Bank holiday closed dates 2021/2022
Saturday 25th December 2021
Monday 27th December 2021
Tuesday 28th December 2021
Monday 3rd January 2022