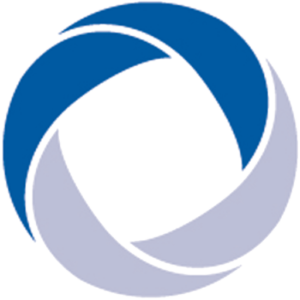 Welcome to your August Newsletter
Meet the Team
This month we will be introducing you to the longest serving member of our Connect Prescription Services Team.  Julie has been with the organisation for 15 years is a firm favourite with our patients with many of you requesting to speak to her!  Julie started her career with us in the purchasing department and progressed into the customer services team and now we are lucky enough to have her as a prescription coordinator. Julie is a doting grandma to 2 children and when Julie is not at work, she likes to spend time with her family. This month she has been on holiday to Whitby and next weekend she is going to Harry Potter world.
A big Thank You
Back in March 2020 you may remember receiving a survey from us at NAMS inviting you to take part in a service evaluation.  We would like to say a big thank you to all that completed the survey. We used the results of this to guide us in ways to improve our service. The results have also been used to write an article published this month in the Journal of Pharmacy Management by Andrew Bird, Clinical Lead. You can read this article via the following link: – 
https://www.pharman.co.uk/journals/the-journal/26/
Call Quality Survey
Some of you may be aware that following your call into our service you will be directed to an automated survey on the quality of the service you have received. We appreciate this feedback as it helps us focus on areas to improve. We have taken into consideration it may not be possible for patients to stay on the phone after every contact to answer the questions, so we have asked our Coordinators to remind you of this survey every 3 months and ask if you would be willing to take part.  The survey will still be available after every call if you wish to leave a comment.
Improved Coordinator Telephone Process
Some of you may have spoken to us this month and noticed that the questions we ask you are slightly different.  We have developed the set of questions our Coordinators ask, to ensure that we are getting all the information needed to efficiently process your order and to provide the best service possible.  The calls may take a little longer whilst we get used to the new process and we appreciate your patience through this.
Connect Prescription Services Website
Connect Prescription Services announced the launch of our new website in the March newsletter. This can be accessed via the following link: –
https://connectprescriptions.com/
We will be posting live information on the service phone-lines on the website. There's information on how to order your prescriptions, frequently asked questions and some useful contacts.
Ways to Order & Reminder Calls
With the aim of improving and running a more efficient service, NAMS are now in the process of moving towards providing an outbound call service. This would involve members of the prescription coordinator team calling you at an agreed time, before your order is due, effectively acting as a reminder service. We will be offering this service on your next call. We hope this will reduce the queue and wait time on the phone for any queries and also reduce the risk of you running out of products. Please be aware, if you are planning a holiday to order your supplies within plenty of time.
You can also email your prescription when it is due. Simply confirm your details (Name, DOB, address) and the items required. We will process the request and respond to your email with confirmation of receipt.
Please forward your request to nnccg.nams@nhs.net
Our busy periods on the phone lines tend to be Monday all day and the first and third Wednesday afternoon of each month.  Tuesdays after a bank holiday are also very busy and wait times on the phone may be longer. We apologise for any delay during these times.
Bank holiday closed dates 2021/2022
Monday 30th August 2021
Saturday 25th December 2021
Monday 27th December 2021
Tuesday 28th December 2021
Monday 3rd January 2022