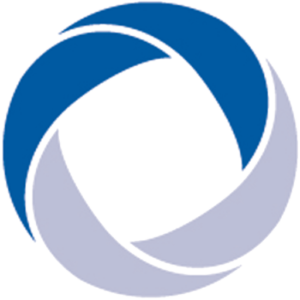 Nottinghamshire Appliance Management Service (NAMS) Newsletter
May 2021
Welcome to your May newsletter.
Connect Prescription Services Website
Connect Prescription Services announced the launch of our new website in the March newsletter. This can be accessed via the following link: –
https://connectprescriptions.com/
We will be posting live information on the service phone-lines on the website. There's information on how to order your prescriptions, frequently asked questions and some useful contacts.
Meet the team
This month we had a new addition to the team. We would like to welcome Emma Harrison, who joined the team as a Prescription Coordinator in May. Some of you may have spoken to her already when calling in to place your orders. Emma's previous experience involves working with prescriptions within a GP surgery setting, she is a qualified Phlebotomist and has worked in various other healthcare settings. Emma has had a great start settling in with the rest of the team, please join us in welcoming Emma when you next speak to her.
Order Reminder Calls
With the aim of improving and running a more efficient service, NAMS are now in the process of moving towards providing an outbound call service. This would involve members of the prescription coordinator team calling you at an agreed time, before your order is due, effectively acting as a reminder service. We will be offering this service on your next call. We hope this will reduce the queue and wait time on the phone for any queries and also reduce the risk of you running out of products. Please be aware, if you are planning a holiday to order your supplies within plenty of time.
Other ways to order
You can email your prescription when it is due. Simply confirm your details (Name, DOB, address) and the items required. We will process the request and respond to your email with confirmation of receipt.
Please forward your request to nnccg.nams@nhs.net
Nottingham QMC Stoma Support Group
The stoma support group at QMC meets every 3rd Saturday of the Month at 10 am, we are currently on Zoom due to COVID.
Our next speaker on June 19th is Sarah Smith aka @positively_stella as seen on TV! If you'd like to join in with the next meeting or are interested in meeting other local Ostomates please get in touch at hello@nottingham-stoma-support-group.uk or phone Robin on 0115-7786463.
Here is a word from our speaker:
Hi everyone! My name is Sarah & I am 31 years old. I was diagnosed at the age of 16 with Ulcerative Colitis (a form of inflammatory bowel disease) and in April 2019 after all meds had failed, I had to undergo emergency surgery to have my colon removed and an ileostomy formed. In July 2020, I created an Instagram page @positively_stella to support people similar to myself. My aim is to promote education, awareness, support and representation for people like myself who live daily with this invisible disability that to many is unknown. The representation for disabled bodies is around 0.02% which is very low considering the UK population has 20% of disabled people. I would love to be able to build other people's confidence and help at least one person by showing them they can do & be part of anything no matter what their body or disability.
LanguageLine
We are delighted to announce we now have new service available to help us communicate with any limited English speakers. LanguageLine interpretation comes in many formats, telephone, video for video consultations, face-to-face and British Sign Language. If you feel you would benefit from an interpreter, please let the prescription coordinator know and we will arrange this for all future ordering calls and appointments.
Clinical Reviews
It has been great to see an increased uptake in the clinical offerings of the service with more people coming to our clinic at Phoenix Park or having video consultations. The feedback from these appointments have been positive and can be seen here: https://www.iwantgreatcare.org/hospitals/nams-prescription-service-2 We have had over 100 service reviews and 100 individual nurse reviews. If you have not had a review in over a year, or you are experiencing difficulties that may be related to your stoma please get in touch so we can book you did. If you have access to the online ordering system you can also book yourself an appointment in the same way. If you would like more information on this please email us on nnccg.nams@nhs.net
Opening hours
In January 2021 the opening hours for the service changed: We are open 08:00 – 20:00 Monday & Wednesday, 08:00-17:00 Tuesday, Thursday and Friday and 09:00 – 13:00 on Saturdays. The phone lines are closed the first and third Wednesday of each month between 10:00 – 12:00 for staff training.
Bank holiday closed dates 2021
Monday 30th August 2021
Saturday 25th December 2021
Monday 27th December 2021
Tuesday 28th December 2021
Monday 3rd January 2022